Amsterdam Board Game Design XXL
Join us for an unforgettable day of board gaming in Amsterdam! Our convention is dedicated to the art of game design, where you can play test prototypes, learn about the creative process and meet other passionate gamers.
Saturday 23 September
10.00 – 17.00 u 
Hogeschool van Amsterdam
Wibauthuis – Wibautstraat 3B
board game design convention
Whether you're an experienced game designer or simply love to play, we offers something for everyone. With a focus on innovation and creativity, you'll have the opportunity to test out new games, gain insights from seasoned designers, and learn more about board game creation.
We can't wait to see you there!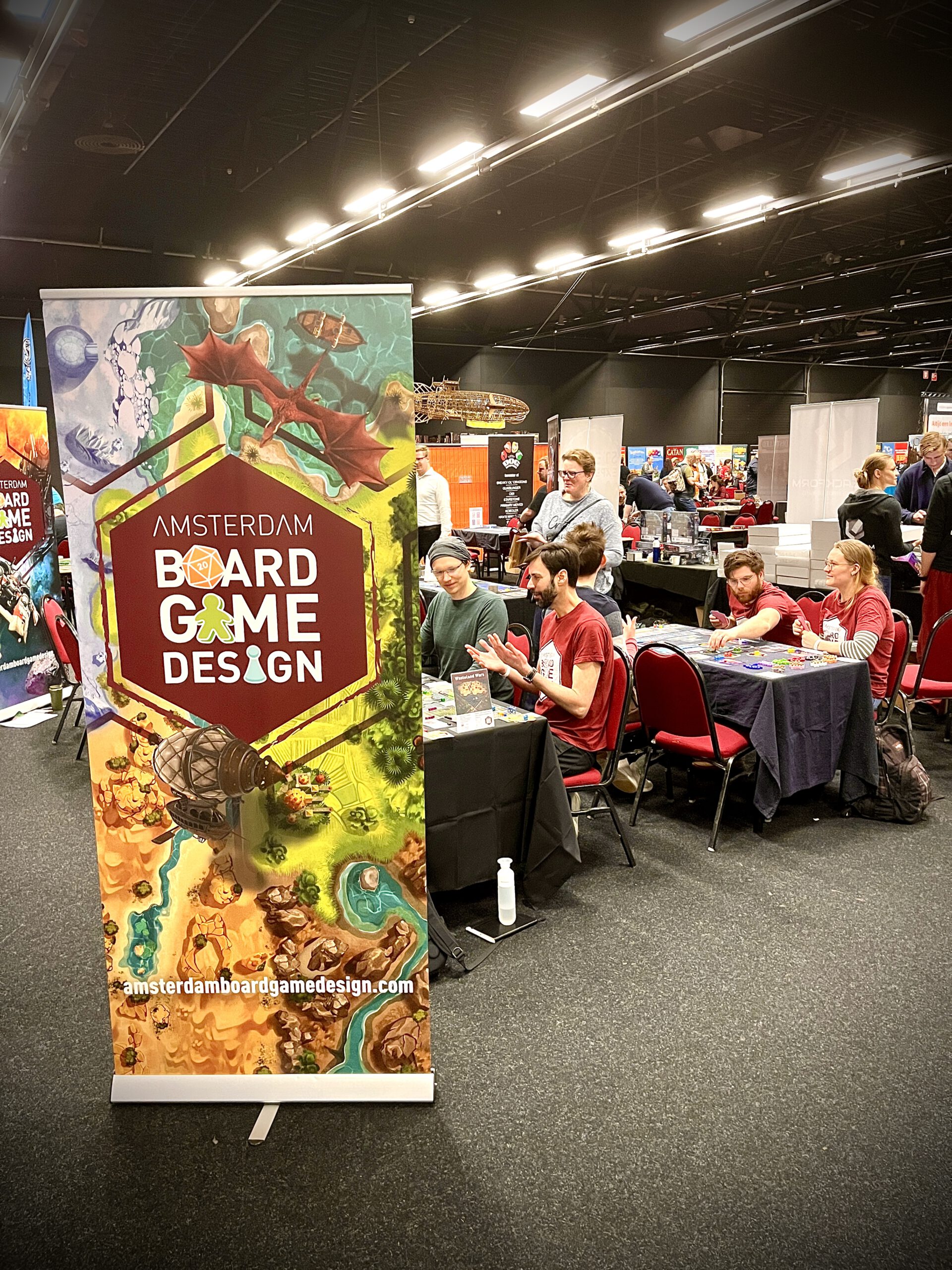 Looking for some new and exciting board games to add to your collection? Look no further! We've got a great selection of prototype board games that are sure to provide hours of fun and entertainment.
Our collection of prototype board games includes a wide range of themes and gameplay mechanics, so there's something for everyone. Whether you're a fan of strategy games, party games, or something in between, you're sure to find a prototype game that you'll love.
One of the great things about prototype games is that you get to be part of the development process. As you play the game, you can provide feedback to the designer and help shape the final product. It's a great opportunity to get involved in the board game community and have a say in what kinds of games get made.
Plus, playing prototype games is just plain fun! You get to be one of the first people to experience a new game, and you never know what surprises are in store. Will you discover a new strategy that nobody else has thought of yet? Will you stumble upon a hidden rule that completely changes the game? Playing prototype games is always an adventure.
So why not give our prototype board games a try? You'll be supporting independent designers and helping to shape the future of board gaming. And who knows – you might just discover your new favorite game!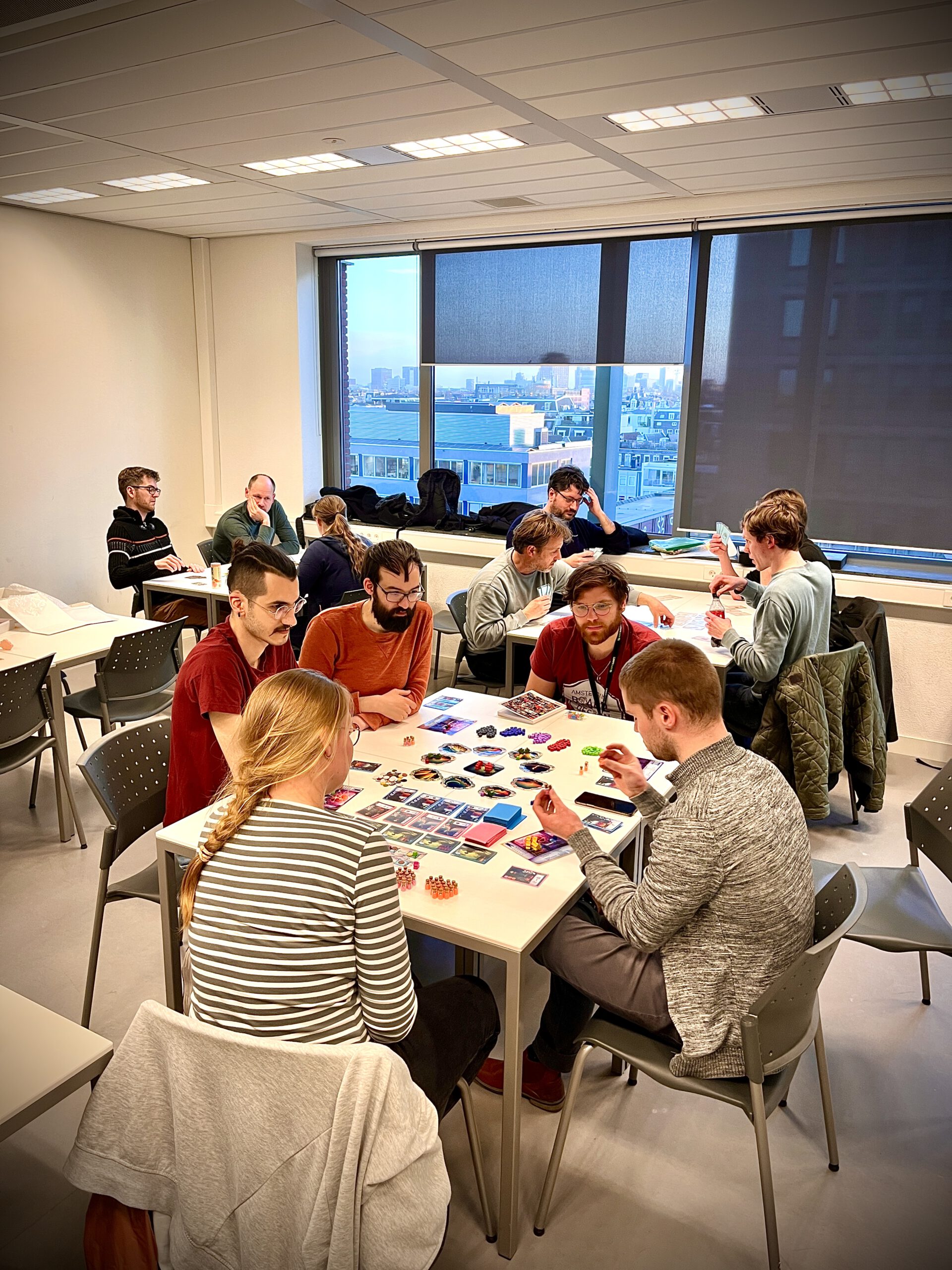 Do you want to test prototypes
and design your own games?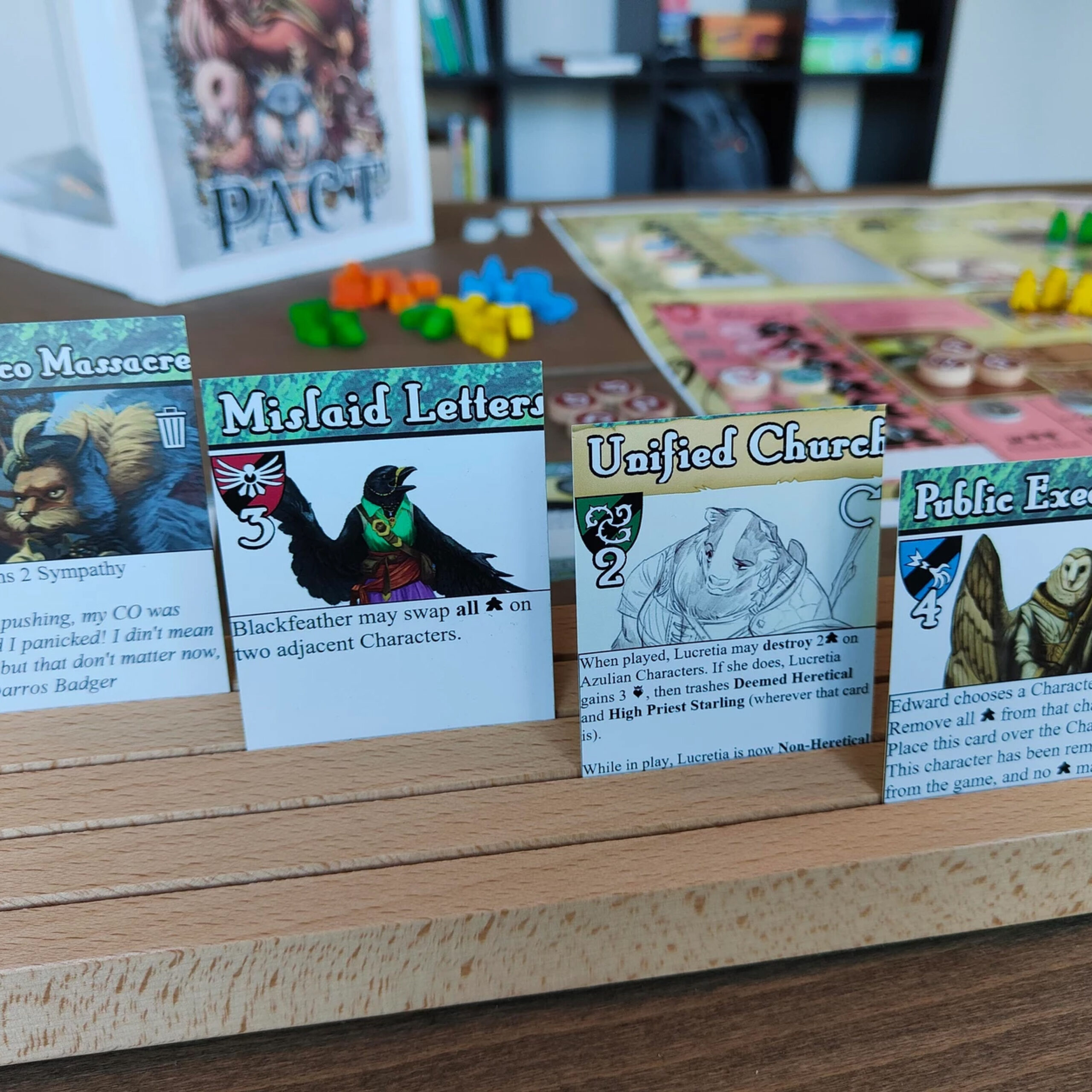 Join of our meet-ups
Once every month we meet up at the Hogeschool van Amsterdam or the Armoury bar to play test our prototypes. You can join us! And give your feedback.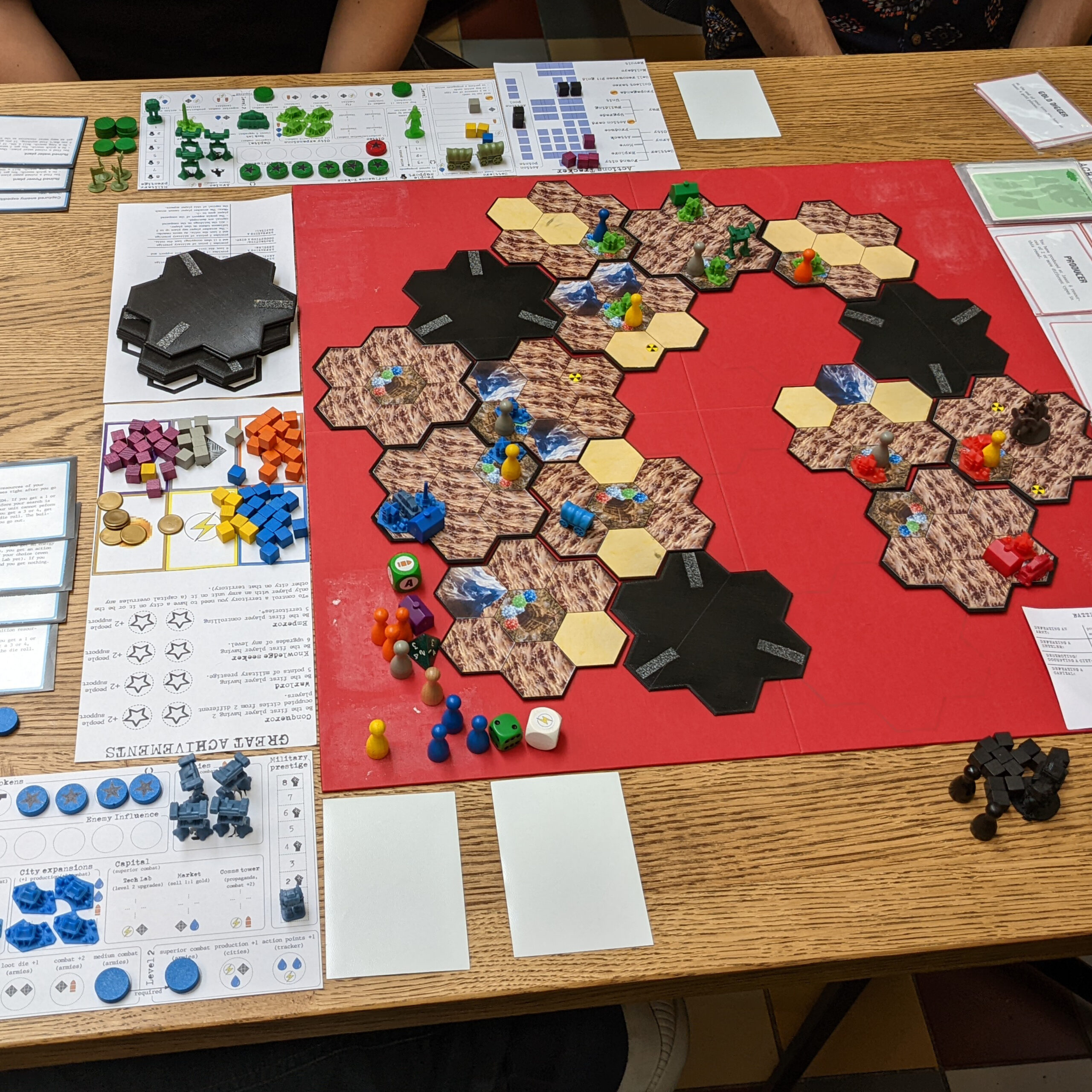 Board game events
Many of our designers attend board game events in the Netherlands and sometimes beyond. Check out our instagram to stay up to date!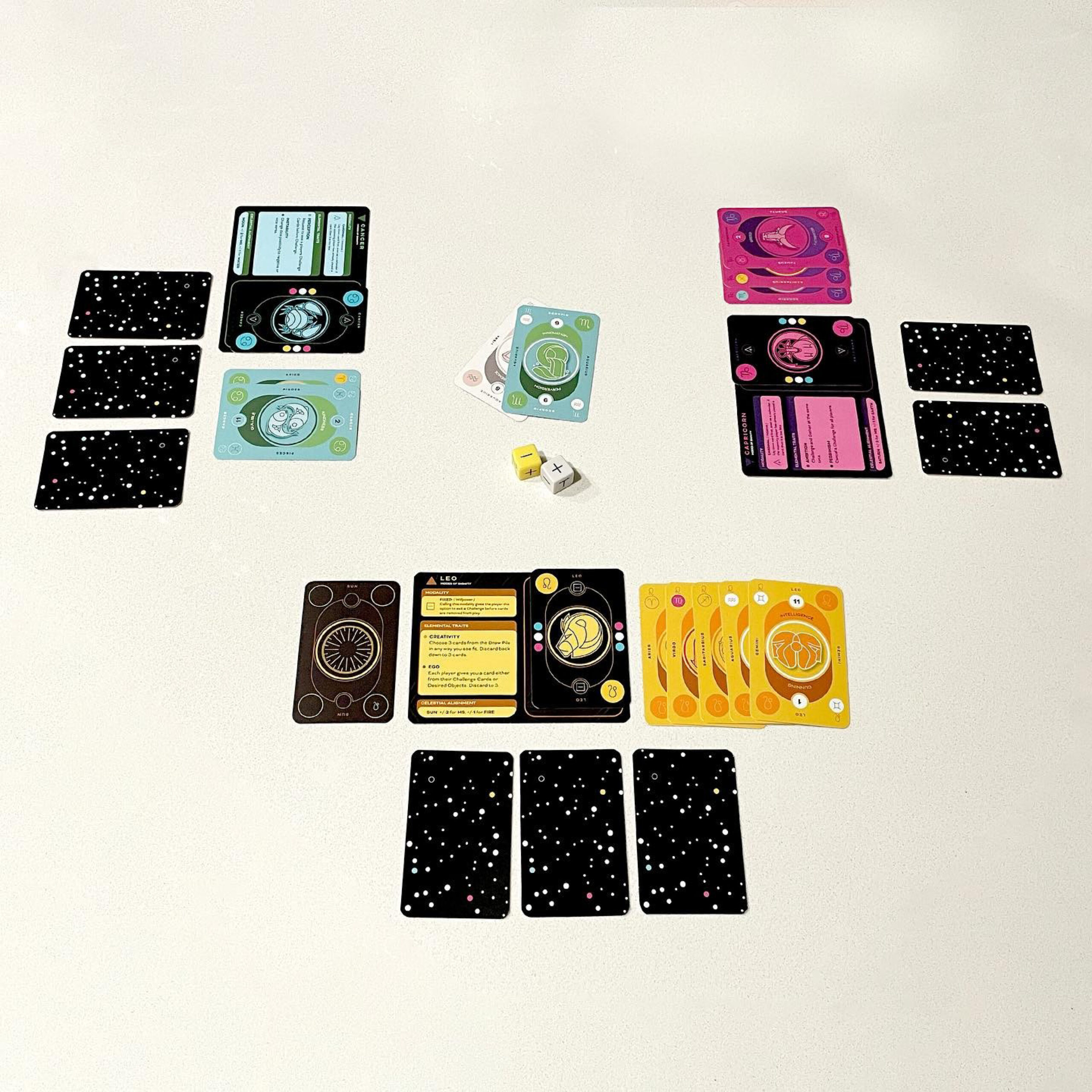 Discord channel
We have a very active Discord channel, in which we discuss everything about board game design; art, prototyping, print, inspiration an much more.